Caliber Mold and Machine, Inc. - we are a highly accurate, versatile, and dependable tooling & machine shop specializing is the design and build of complex plastic injection mold tooling made for the Medical, Automotive and Houseware industries.
Our main objective is customer satisfaction and consistently deliver on time and on target with the most accute attention to detail. With over 45 years of expertise and experience in mold making and machining of intricate and complex part designs, Caliber will meet and exceed your expectations.
We employ the latest technology including CNC and Electrical Discharge Machines incoporated with our state of the art CAD/CAM system software. Our in-house design capabilities develop the component and mold data which is then directly translated to our machining equipment. Our CNC tool path generation enables design data to interface directly with our machining equipment which improves speed and accuracy during mold making and is also a necessity when building specialty tooling and assembly fixtures. In the critical design phase we can layout your tooling and foresee any issues or interferences prior to cutting any steel.
We also bring our many years of expertise to other custom machining applications such as fixtures, replacement items and repairs.
No matter how complex or simple your needed application may be - Caliber Mold & Machine will employ our vast knowledge, latest technology/equipment and excellent worksmanship into making sure we meet your expectations and even more important... your deadlines.
We are conveniently located just 45 minutes southeast of Chicagoland in Lowell - Indiana right in the heart of the midwest.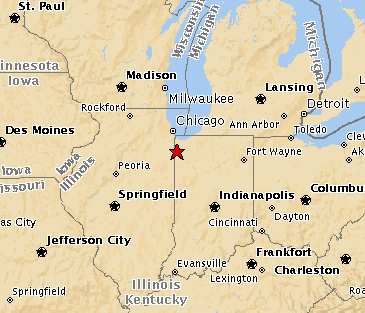 Contact us today for all of your tooling, machining, repair and design needs - Free Quotes